Our Pet Esthé product series was introduced in the World
News page of The Times, the British newspaper. [ Detail ]

We participated in the International Trade Fair
for Pet Supplies. [ Detail ]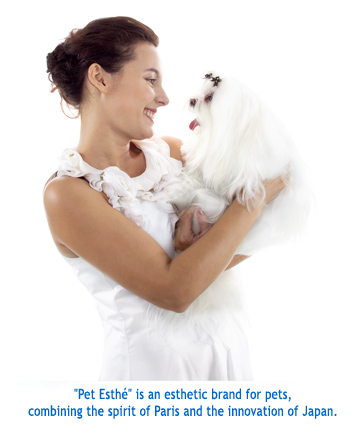 Pet Rejuvenation is Our Theme
There are four elements to pet rejuvenation: coat improvement, skin improvement, coat color improvement, and healing of both pet and human.
In accordance with the philosophy of A.D. Prince Paris of France, using aromatherapy, thalassotherapy and oriental-style massage to work on the pet's emotions, and together with the world's first color restoration system, Pet Esthé aims to give pets with beautiful minds and bodies.